Your message is important.
You know what to communicate.
Mission: clear, correct, persuasive
English Editorial Services' mission is to assist international businesses and organizations of all sizes to communicate clearly, correctly, and persuasively with their business partners and target audiences. We specialize in the areas of life sciences and technology, finance and investment, and international corporate communications.
Always discreet, safe, secure
We take discretion and security very seriously. We will neither disclose your information to others nor act upon it for personal or financial gain. We do not publicize who are our clients. Up-to-date technology keeps information secure and virus-free on our systems.
Highest quality is paramount
We provide the highest-quality copywriting and editing services in English, as well as Czech-to-English translations, of critically and strategically important scientific, financial, legal, and marketing texts. Our expertise is in crafting content wherein precision, clarity of expression, persuasiveness, and strategic messaging are crucial.
Have a bigger project, greater need?
We also can work with you in preparing and executing publishing projects and in formulating and implementing communications programs and strategies.
About
English Editorial Services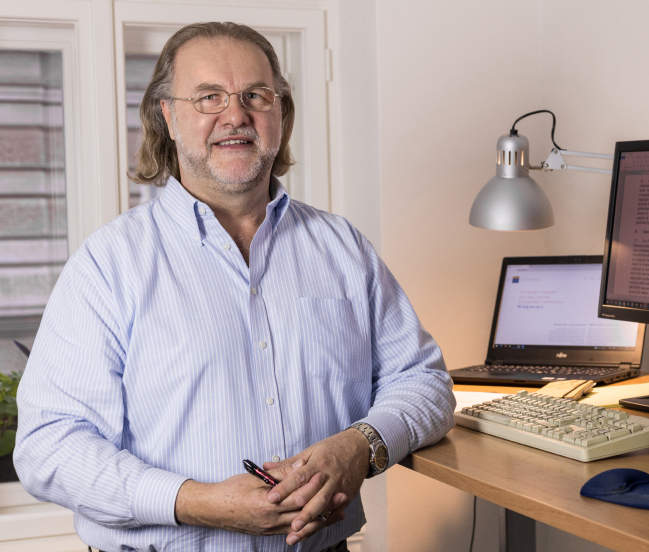 A specialized communications boutique
English Editorial Services is today more than ever a compact and specialized communications boutique building upon the expertise and broad experience of its founder, Gale A. Kirking, CFA, MBA. In recent years, Kirking has focused less on growing his firm and more on sharpening its already intense focus on high quality, client service, and internationalism within its specialty target sectors.
Know-how built over 40+ years
Kirking founded English Editorial Services in 2003 after working many years as a journalist, investment analyst, and research director in several European financial services companies. The firm is based in Brno, the second city of the Czech Republic, near the Central European capitals of Vienna, Austria and Bratislava, Slovakia.
Creative, deeply analytical, meticulous, cross-cultural
Originally from the U.S., Kirking has lived and worked in several European countries since 1992. His professional approach is creative and at the same time deeply analytical and meticulous. He enjoys working in diverse areas of basic and applied life sciences, finance and investment, and strategic cross-cultural corporate communications.
Scientific, financial, international expertise
Especially to serve European and American clientele on a trans-Atlantic basis, Kirking also has founded Gale A. Kirking and Associates, a consulting firm based in Madison, Wisconsin (www.kirkingassociates.com). In addition, he manages a private investment partnership specialized in biotechnology, medical technology, food and agriculture, health care services, and environmental and water resources management.
Our services
Editorial, publishing, and communications consultancy to meet our clients' needs
Our work depends upon our clients' communication needs. We regularly do jobs as small as editing vitally important memoranda and business letters but also assist in preparing complex websites, corporate annual reports, and transaction documentation.
Typical projects include press releases, annual reports, sales letters, web content, magazine articles, project proposals and bidding documents, legal documentation, brochures, newsletters, and presentations.
We have expert knowledge of all relevant specialized terminology and concepts. We also work with all manner of legal documentation associated with this sector, including contracts, company foundation documents, prospectuses, due diligence reports, powers of attorney, disclaimers, and legal briefs of all sorts.
English Editorial Services can evaluate a firm's existing communications materials, methods, and strategies, then help in working out a comprehensive plan for improving the company's presentation materials and other English-language documentation while ensuring that unified content and stylistic standards will be applied.

Mgr. Jiří Jež

Client care, translator
service@englisheditorialservices.com
Gale A. Kirking, CFA, MBA

Editor-in-Chief
gale@englisheditorialservices.com
Mgr. Zdislava Kyseláková

Client care, translator
maternity leave
Business and editorial office:
English Editorial Services
Schodová 3
602 00 Brno
Czech Republic


Click here to find the Business and editorial office address at www.mapy.cz
+420 545 212 872
service@englisheditorialservices.com

Czech and English spoken.
Office hours
8:30–17:00 CET
Registered and mailing address:
English Editorial Services
Černopolní 57
613 00 Brno
Czech Republic
Click here to find the registered address at www.mapy.cz
Please contact us for further information or to discuss a project.